Fedja Knajdl
Submitted by

admin

on Wed, 04/16/2014 - 18:20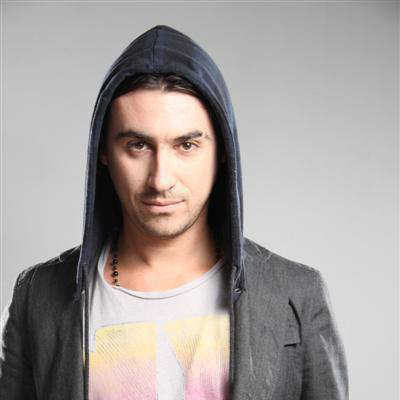 The first time Fedja came in touch with music and felt it for what it is, was through his father's records (The Temptations, Santana, Cream...). His musical talent improved over the years while attending musical schools. The result was a start of his musical career in rock and later alternative sound. He played in several rock bands as well as the alternative band called BADGE that was very successful at the time. In late 90's he was inspired by performers such as Kraftwerk and Depeche Mode, which shifted his talent to a different level. Soon after that he acquired his first record players and started to build his own recognizable style.
His talent and hard work were quickly recognized and noticed by the Energy Team organization (an organization for promoting electronic events). In the beginning of his DJ career his music was based on hard (techno) sound with a hint of tech-house, electro, funky and tribal techno. Recently, however, he started experimenting with house sounds more and combining other genres to unite them as one, which also defines the unique sound of Fedja Knajdl.
Within the past two years, Fedja has climbed the latter of top DJ's in the country with performances in all the top clubs of Bosnia, as well as editor and director of a radio show called Q CLUB NIGHT with his colleague DJ Ady Resacovich & DJ G. Edd.
By the end of 2003 he established two projects to expand and unite the electronic music scene. One called the DJ Work Shop (uniting and educating young people about electronic music), and an organization called CONTROL MUSIC ( http://www.controlmusic.org/ ). With the help of the members of the organizations, several other projects launched. One of which was a project called "Dance With Me". It was a very successful project that unleashed a chain of parties at Club Raffaello, where almost every national DJ was hosted.
In the past 4 years the count is over a hundred performances, sharing the turntables with a lot of national and international DJ-s:
Westbam, Sharam, Stereo MC-s, Dave Mothersole, Baggi Begovic, Global DJ-s, Marshall Jafersson, Jean Mary K, Misjah, La Di Da, Virgin Helena, Kazu Kimura, Marco Lenzi, DJ Bizzy, Petar Dundov, Marko Nastic, Pero Fullhouse, Aleksij, DJ Mika & etc...
In 2003 he was invited to perform at the most famous party in Croatia, LOVE BOAT. Throughout the summer he was a resident DJ on the Croatian coast (Buba Beach Bar, Makarska).
In year 2008 on the former DJ Superstar stage, now known as the URBAN BUG stage,Fedja playes on EXIT FESTIVAL 08 in Novi Sad, Serbia... Band interests DJ, Producer, Remixer
http://www.controlmusic.org/
http://www.soundcloud.com/fedjaknajdl
http://www.beatport.com/artist/fedja-knajdl/94840